When you live in flyover country, far from the footlights on Broadway, it's hard to keep a musical theatre obsessed teen happy. But we managed it last night. We visited one of the treasures of the Ohio Valley, the Cincinnati Playhouse in the Park, to take in some Lin Manuel Miranda magic in the form of In the Heights.
Bringing a Broadway size musical to a modest sized regional theatre, one of the oldest in the nation in fact, is an ambitious task. But director May Adrales pulled it off with style. The music was wonderful, the dancing was superb, and the cast was fantastic. Ryan Alvarado as Usnavi de la Vega is the fulcrum on which the rest of the cast pivots as they come and go from his corner bodega in Washington Heights. Yassmin Allers is heartbreakingly sweet as the neighborhood matriarch Abuela Claudia.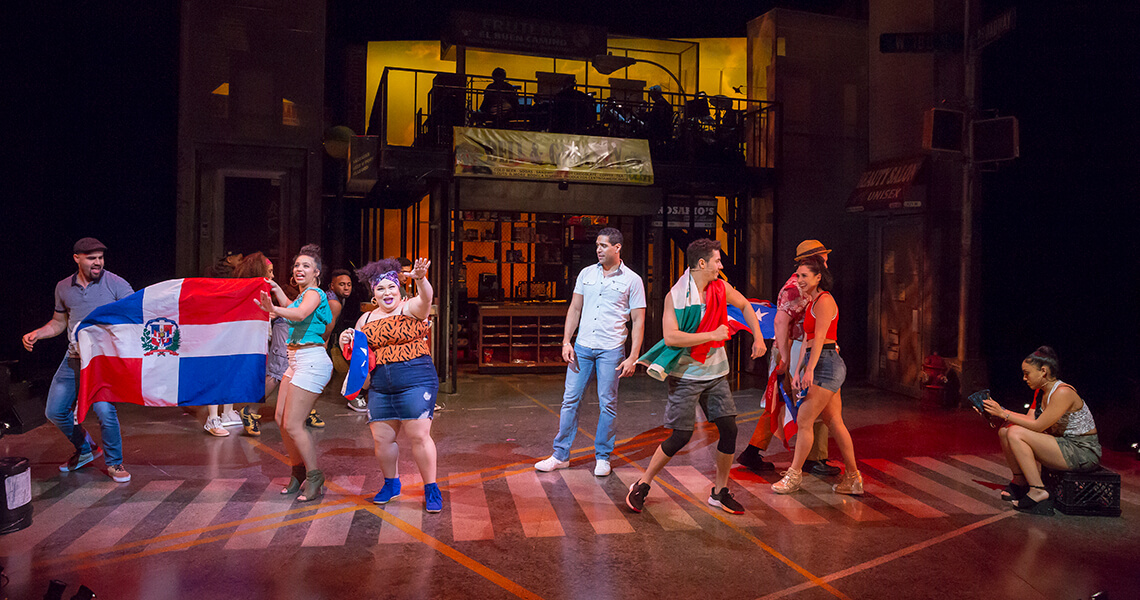 It was a refreshing tonic in the age of Trump to see a story about immigrants living, loving and thriving in what is really America's capitol city. It's a story about "the barrio," and it's changes. But also what doesn't change. Some folks need to leave to grow, some all the way to Stanford, others just a train ride away. And some need to stay to grow, to put down the kind of roots that make a place a home for others as well as themselves.
The Schmoo cried… although the Schmoo cried at the end of Black Panther so…
It was really freaking fun. The show runs through February 17th. Catch it if you can.